Author Interview – Esther Robinson
"I would like people to understand that kindness, compassion, empathy, forgiveness and unconditional love enable people to live in harmony with one another and how achievable this is."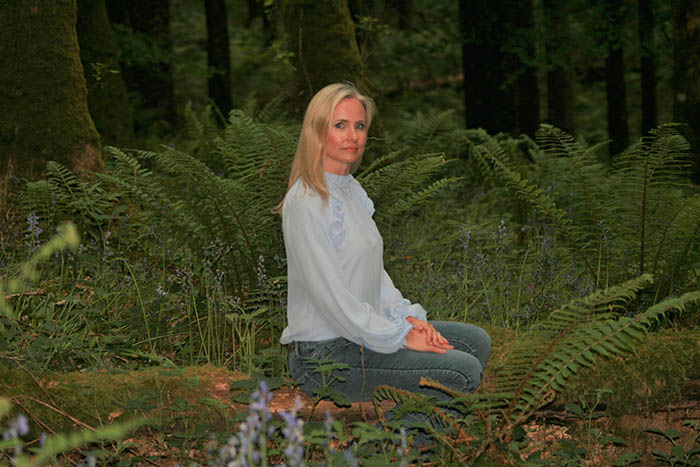 What inspired you to write 'A little bit EXTRAORDINARY'?
I wanted to communicate in a creative way many important messages to children and adults. I believe Juliette's story will help to teach children the benefits of being kind, compassionate and understanding and to celebrate difference. I wanted to birth a book that helps children to recognise talents within themselves and others and inspires adults to help develop them in a nurturing way. The bonus page of discussion ideas at the end of the book assists parents and educators with this. I want people to find a sense of purpose and feel that they belong here in this world. My book is written from the perspective of my friend's daughter, Juliette, who has Down's syndrome, as she describes her personal characteristics and feelings. The book explains Down's syndrome in a simple way that creates understanding of differences and disabilities in general, helping to reduce prejudice and judgement. I wanted to promote acceptance and integration in education and the community.
My older brother, Martin, has a rare genetic syndrome called WAGR, in which part of chromosome 11 is missing. It affects about one in one million. Growing up, I was saddened by people bullying him, making assumptions about the way he looked and his capabilities and by him being made to attend a different school to me. Integrated education was not the norm back then. My brother was clever, with an incredible memory. He was great at games like chess and monopoly, but people who did not mix with people with disabilities did not always notice their talents and abilities. People with disabilities are often bullied or ostracised and it's such a big knock to their self-esteem, so I hope this book might also help prevent bullying.
My parents connected with other parents in our community whose children had various disabilities, including Down's syndrome. I learned at a young age that Down's syndrome is usually caused by a person having an extra chromosome (21). So, although WAGR and Down's syndrome are two different conditions, there is a scientific, genetic theme. Since Down's syndrome affects many more people than WAGR, focusing my book on Down's syndrome enabled me to reach a wider audience. The first person I met with Down's syndrome when I was young was a boy called Patrick, who seemed very open and confident in comparison to my shyness. I admired the way the children I met with Down's syndrome displayed affection openly, as if they felt free to be who they wanted to be, because for many years I never felt like I could be my true self. Years later, when one of my sons attended nursery, we met a little girl there called Juliette with Down's syndrome. I became friends with her mum, who was delighted when I said I'd like to base my character on her daughter Juliette, giving her the same fair hair and blue eyes and explaining in the book about her underactive thyroid gland, which affects her body's metabolism, since this is often a part of Down's syndrome.
There was a story in the news in February 2020 about a few pupils at a secondary school in Northern Ireland who made a video mocking people with Down's syndrome who appeared in a TV advert. I was extremely disappointed by their behaviour and thought that if they had read a book like 'A little bit EXTRAORDINARY' as young children that they might not have behaved in that way. In the future, if one of their own children has Down's syndrome, how will they feel if people mock their child? I imagine they would be heartbroken. This is where the theme of 'empathy' comes in – imagining what life experiences and feelings are like for other people, from their point of view, because if one person is cruel to another, how would they feel in their place? I felt like the universe was spurring me on to get the book published as soon as possible in 2020 – the year of clarity and great change – to try to educate children at an early age to be more kind and to celebrate difference rather than become prejudiced against it.
How did you collaborate with illustrator Gráinne Knox?
I believe fate drew Gráinne and I together for this project. I had the idea for this book a few years ago but, as a busy working mum, it went on my to-do list. I was about three-quarters of the way through writing my memoir "Strong One" (watch this space!), which is also inspired by my brother's genetic condition, when I felt the time was right for 'A little bit EXTRAORDINARY' to be made manifest. I wrote my first draft and knew I needed a good illustrator to bring my character Juliette to life and complement the book's themes.
I asked a friend if she knew any local illustrators and she suggested Gráinne, so we met for coffee and got on well. She was really taken with my book idea and I loved her artwork. So, it was a project we could both put our hearts and souls into. Lockdown was announced here in Northern Ireland four days later, so I emailed Gráinne the words of my story and she commenced work on the illustrations to reflect the meaning of each rhyming stanza.
She worked on creating Juliette first, based on a description I gave her. My friend allowed me to show Gráinne a few photos of her daughter, Juliette, too. So, it's been a County Fermanagh collaboration.
How did you go about writing 'A little bit EXTRAORDINARY'?
I like to spend time in nature walking. It clears my head, energises me and I get so much inspiration for many things when I am out in nature. I had started to take a little notebook and pen with me, but I decided it was more labour-saving if I used the 'notes' facility on my mobile phone to type up ideas or paragraphs since I could then later email them to myself, and copy and paste them where needed. I revised the wording many times, to get the rhyming words to flow, right up to when I sent it to the printing company. I consulted a primary school inspector about the language I had used in the book to make sure it was suitable and relevant for my target age group before I published it. I have worked for over 20 years as a B2B book and newspaper page layout sub-editor, so I decided to design the book and put it together myself, which was time consuming and fiddly but enjoyable. It was a challenge I set for myself and a learning experience, which brought me a great sense of achievement, particularly as the design part took up many evenings during lockdown after I had completed my day job and homeschooling my children.
What would you like readers to gain from your book?
A basic understanding of the causes and traits of Down's syndrome. The knowledge that everyone has gifts and talents to share with the world. To be more accepting of people's differences and not to judge people on appearances. I encourage everyone – young and old – to follow their dreams and do what brings them joy. I would like people to understand that kindness, compassion, empathy, forgiveness and unconditional love enable people to live in harmony with one another and how achievable this is.