"I highly recommend reading this with your child so that you are both knowledgeable and ready to accept anyone for who they are."
– Literary Titan
PRICES: Book £11.99
Postage and packaging UK per book: £2.75 or EU per book: £4.00
If you wish to order multiple books or for delivery outside the UK please email [email protected] for a quote.
Payments are taken via PayPal but if you don't have a PayPal account please follow the link on PayPal that says 'Pay by Debit or Credit Card'. If you would like your book signed and dedicated please send an email to [email protected] after you order.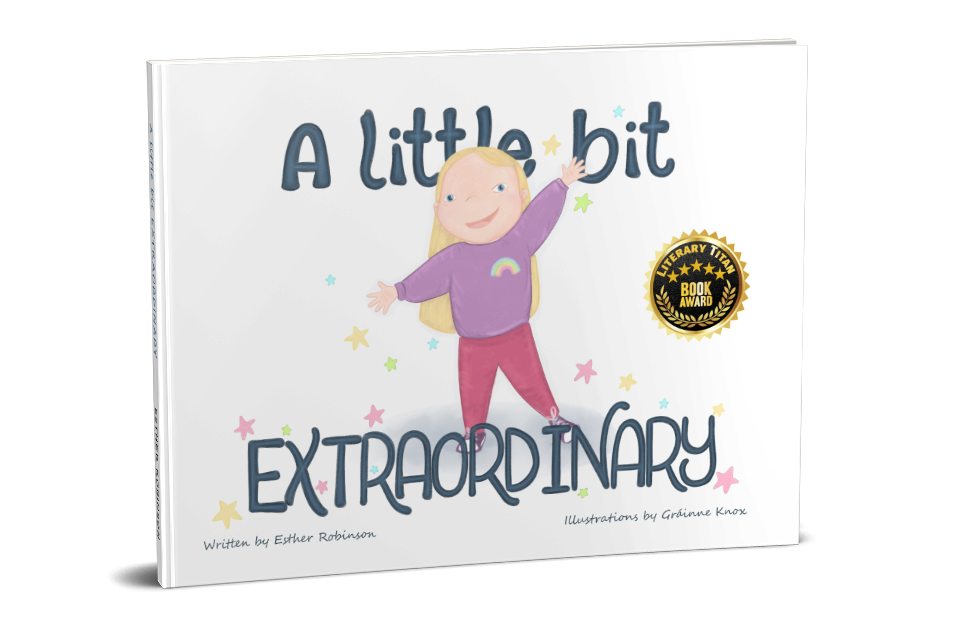 A little girl called Juliette, who has Down's syndrome, shares her own personal and unique feelings, hopes, dreams and characteristics in a story based on a real person that will delight and inspire young readers, encouraging them to discover their talents, reach for the stars and behave with more love and kindness.
'A little bit EXTRAORDINARY' encourages empathy and understanding while highlighting the importance of integration in schools and communities.
Heartfelt rhyming words and captivating pictures help readers understand Down's syndrome in a simple and engaging way. Juliette encourages people to celebrate difference, create a caring community and prevent bullying.
This book will guide adults to see the potential in all children and to nurture their emerging talents. Children and adults will learn together that when a decision is made from the heart, it is always the right decision. Everyone can achieve something 'a little bit extraordinary'.  
This book is based on a real person called Juliette and describes her own characteristics and feelings and therefore does not represent a generalised description of every person with Down's syndrome because everyone is unique.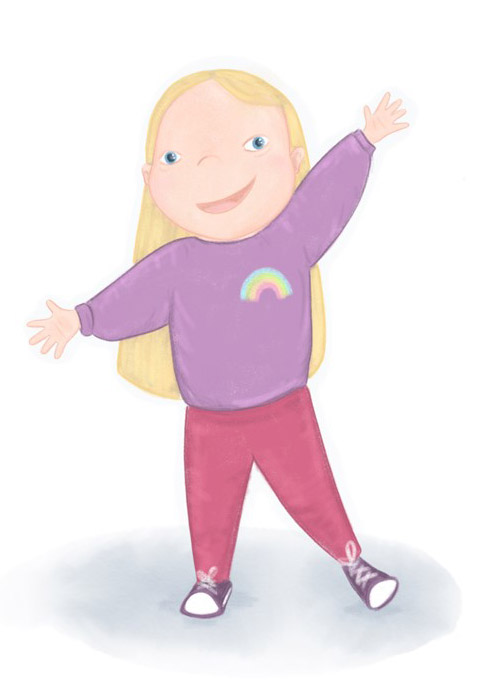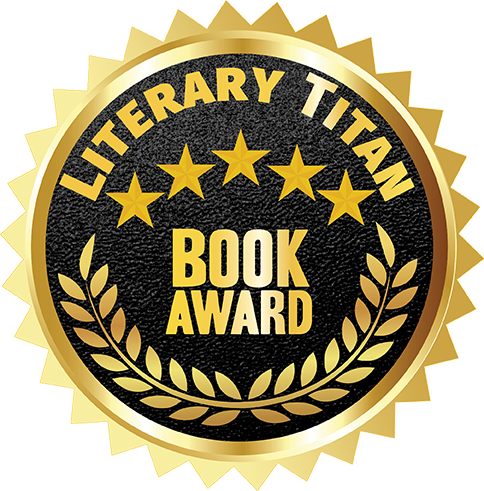 Gold Award
The Literary Titan Gold Award is bestowed on books found to be perfect in their delivery of original content, meticulous development of unique characters in an organic and striking setting, innovative plot that supports a fresh theme, and elegant prose that transforms words into beautifully written books.
What People Are Saying About The Book
"A little bit EXTRAORDINARY' is a book in which Juliette, a young girl with Down's syndrome shares her feelings, hopes and dreams with her readers while highlighting the importance of inclusion in schools and communities. Readers will learn about Down's syndrome, its causes and what makes children with Down's syndrome special, yet the same as other children. This beautifully illustrated book provides visual context for the story, which is written in rhyme, e.g., "Please do not think I do not know what to do. I want to chat and spend time with you."
"The book begins with a simple, but scientific, explanation of the causes and traits of Down's syndrome, e.g., "People are made of cells that are very, very small. These cells decide if we will be short or tall." It is written in an accessible, engaging style, which explores the issues of bullying, difference and exclusion while celebrating difference and kindness.
"In the final page of the book, the author includes 16 discussion ideas for parents and teachers to share with children. The questions/ideas are designed as helpful prompts to open a discussion with children on issues they may encounter, e.g., bullying, inclusion and difference. These ideas can easily be used by teachers and parents to open conversations around issues raised in the book. Guidance on how to use the questions is provided by the author, Esther Robinson, a qualified, accredited holistic therapist.
"Esther Robinson was inspired to write this book having seen her brother experience years of exclusion from his peers as a result of a rare medical condition. But it was meeting a young girl at her child's school that was the inspiration for Juliette, the narrator of 'A little bit EXTRAORDINARY'. This award-winning book is ideal shared reading for parents and children, and for teachers and pupils in lower primary school classes."
"I recommend this book to parents, teachers, and even adults, like me, who don't know much about Down's syndrome. There are more than a dozen talking points provided at the end of the book. This really highlights the major benefit this book has; it begins a discussion. Whether you know someone with Down's syndrome or not I highly recommend reading this with your child so that you are both knowledgeable and ready to accept anyone for who they are."
"'A Little Bit EXTRAORDINARY' is an excellent teaching resource, which we used throughout the school during Anti-Bullying Week, November 2020. The book beautifully illustrates and explains the celebration of being unique. Feedback from pupils and staff has been very positive and the children ask to hear the story again and again, which is always the real test of how good a book is."
"I read 'A Little Bit EXTRAORDINARY' to a group of very special Fresh Little Minds this weekend and they loved it. This is exactly the type of book that the world needs now. The messages are for the type of world that we urgently need to nurture and this story provides adult and children readers with a touching insight into the lives of EXTRAORDINARY people everywhere, softly challenging perceptions and helping us see the potential and greatness in everyone."
"This book is fantastic! When I saw the book 'A little bit EXTRAORDINARY' on a fellow mom's Instagram, I knew we had to have it! After doing a little bit of research, I found out it was not available in America. I quickly reached out to the author Esther. We got the first copy in America from across the pond. We want all our friends to get one too. As soon as I got my hands on this book and read the sweet note from the author, I immediately started reading it. The words were so magical and made me more excited for my daughter's life. I loved the images and how it included all types of people. The message is strong and I think this is a great book for all children."
"I highly recommend 'A little bit EXTRAORDINARY'. It tells a wonderful rhyming story of a little girl, who's a little bit 'extra' ordinary. Just like my girl. Fabulous book. Thank you for writing it Esther."
Linzi Graham
Blogger, Belfast, UK
Follow on Instagram @mighty.matilda
"Another great book I ordered for the kids, written by the beautiful Esther called 'A little bit EXTRAORDINARY'. A book that celebrates differences, promotes love and kindness. It's about a little girl who has Down's syndrome, called Juliette. She shares her feelings, hopes and dreams that she has, just like everyone else. A lovely rhyming book that children will love to read. I particularly loved the discussion ideas at the end of the book, which are a great way to engage children and to answer any questions they have."
Sabeena Javed
Secondary school teacher, Cheshire, UK
Follow on Instagram @sabeena_and_arya
"Fantastic book. Written with understanding.  Very thoughtful and incisive. Loved by my book group, who said it had a beautiful and important message to share. Esther you are a very talented lady." 
Janet Bilbe
Retired primary school teacher, Tauranga, New Zealand
"Thank you so much for the beautiful book. We have been sharing it with our pupils and they love the story and the sentiment behind it."
Amanda Donnelly,
Principal, Our Lady of Lourdes PS, Greencastle, Co. Tyrone, UK
"As a primary school teacher this book was a fabulous learning resource to use in the classroom to illustrate differences between children and highlights Downs syndrome. It is so well written and the use of the rhyming words makes it a really enjoyable read. The discussion topics after reading this to my Year 5 class were fantastic. It develops empathy, understanding and equality among children. The illustrations were very colourful and intriguing for children and adults. I would highly recommend that you purchase this book to read yourself or as a gift to children or adults. Fabulous book by the author Esther Robinson."
Jenny Foy
Primary school teacher, Co. Fermanagh, UK
"This beautifully written book by Esther Robinson tells about life with Down's syndrome from the perspective of Juliette. The heart-provoking verse gives valuable insight into how the condition affects the life of those who have it and, most importantly, how the reactions and behaviour of others impact them. I learnt so much from this inspiring piece of creativity. It brought a resonance to my heart and a lump to my throat, never mind the tears in my eyes. If there was a list of recommended reading for every home, school, library and childcare facility, "A Little Bit EXTRAORDINARY" should be on it. Thank you Esther for sharing your talent with the world."
"'A little bit EXTRAORDINARY' is a beautiful book, which describes the life of a little girl called Juliette who has  Down's syndrome. I am very proud to say that Juliette is my daughter and I am in love with this book. In such a positive and empathetic way the book explains what it means to have Down's syndrome. Also, I feel it brings hope for all parents who have children with Down's syndrome. 'A little bit EXTRAORDINARY' shows to everyone that we should celebrate all differences and have so much compassion for others. The beautiful illustrations and rhyming words make the book very user-friendly for younger readers and help them to engage. Every time I read this book it brings to me lots of emotion and I feel that whoever reads this book will understand Juliette's life. I highly recommend this book to everybody. Also, I want to thank Esther for writing this wonderful book and I wish her the best of luck with sharing its messages."
Olga Curry
Mum of Juliette, Co. Fermanagh, UK 
"I read the book 'A little bit EXTRAORDINARY' to the children and they really enjoyed it. The story rhymed and encouraged them to think of some of the behaviour that they could learn to be more understanding of or more careful about. They enjoyed learning about some of the facts that were brought up in the book and asked questions, for example, why some children had thyroids that worked slowly. Although the book talks about Down's syndrome, many of the lessons in it are applicable to children in general and it really encourages children to think of both equality in treatment as well as the beauty in being a unique individual. The discussions that we had were very interesting."
"Your book is incredible. Lauren was so thrilled to receive it. It is so beautifully written and illustrated – KUDOS!
Everything about your book just speaks to me as Lauren's mum and everything we try to encourage her to do – like her interest in writing.
I wish we had your book sooner! It's lovely.
Sending love, light and wishes for much success with this amazing book!" 
Caroline Davidson
Mum of children's book author Lauren Dawn Davidson, Canada
Follow Lauren on Instagram
@lauren.dawn.davidson.author
" 'A Little bit EXTRAORDINARY' poetically guides little souls into a journey of heartfelt understanding and compassion. Our unique and diverse patterning for materialising on the Earth plane is well respected. We are all perfect. I really love it."
Kerry McCrory
Soulance NI / baby massage instructor, Co. Tyrone, UK

"We received our copy of this truly beautiful book the other day, and from the moment I started reading it I knew it was a book that every child/family should own. It is so incredibly heartwarming and touches on so many important factors, such as kindness and accepting people for who they are. I am so happy this book is out there in the world. My children really enjoyed listening to it. Both the words and illustrations are a delight. It's simply wonderful. Congratulations to you Esther – you should feel very proud."
"My two copies of this lovely book 'A little bit EXTRAORDINARY' now given to both sets of grandchildren. It's a beautiful expression of a little girl's explanation of Down Syndrome. Informative, sensitive and highly recommended. Congratulations 
Esther Robinson."  
Chrissie Astell
Best-selling author, spiritual educator and Angel Columnist for Spirit & Destiny magazine, North Essex, England
"I never thought I would enjoy a children's book as much as this one. Esther touches on important points in a child's life, but in a very clever way. Even as adults we have so much to learn and this book – although designed for kids – has enlightened me. The story is based on a child with Down's syndrome teaching us that we are all so unique and that there are no limits to what can be achieved. We all grew up with fairy tale stories and I believe this is a staple book for the home and classroom to teach us it's ok to be different. I look forward to reading this story to my little boy, teaching him to be kind and follow his dreams!" 
Bridgee Sherlock
Co. Laois, Ireland
 "I enjoyed this book. The colours are so beautiful. Finally, there's something positive written about Down's syndrome. The simple explanation removes a lot of the fear surrounding Down's syndrome. 'A little bit EXTRAORDINARY' could have been about me, as I felt Juliette's pain and frustration when I was growing up. The quote I use in life is 'Different is Beautiful, not less'. Normal, normal is what you are."
Kate Grant
Northern Ireland's first Fashion Model with Down's syndrome. 
Follow on Instagram and Facebook: @KateGrantModel
"'A little bit EXTRAORDINARY' is a beautifully written and illustrated book that eradicates the stereotypical misconceptions that society has about Down's syndrome. Juliette – a little girl who has Down's Syndrome – tells that she feels no different to her friends. A fabulous book that simply explains all about Down's syndrome. A book that will inspire all mankind, with the moral being 'everyone is different' and to accept a person for who they are without judgement or prejudice and then the world would be a kinder, peaceful place. I just wish this book had been written long before now. A welcome reference for parents, grandparents, family, teachers and medical staff for a positive attitude not only to Down's syndrome but all differences." 
Deirdre Grant
Yoga teacher, blogger and mother of Kate Grant, Northern Ireland's first fashion model with Down's syndrome Follow on Instagram @momz_a_wonder
"I think the book is happy. I love the colours and the pictures in the book. The book is special to me because I have Down syndrome. I love playing games and fun too. I like the message about helping me become what I want to be because so many people help me. It's important to be kind as your book says. It's "easy when kindness is shared heart to heart". My talent brought me happiness and I am grateful for the help I get. Your book talks about that. I am following my dreams. My work is writing. 'A Little Bit EXTRAORDINARY' is awesome."
 Lauren Dawn Davidson
Author of the 'Lucy and Her Talkative Pets' children's book series, Canada
Follow on Facebook @laurendawndavidson
The little bit EXTRAORDINARY blog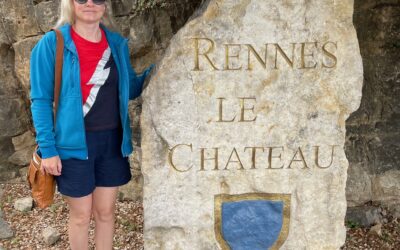 I always knew this trip would be special, was destined and divine timing would play its part. Finally, I landed in Carcassone in southern France, with my family, disembarking the plane to be hit by a 36 degree heatwave on 18th July 2023. My original trip departure had...
read more
Word Surgery – Does Your Project Need Editing or Proofreading?
"If you need freelance editorial services or advice on self-publishing, please get in touch to discuss your requirements.
" 'A little bit EXTRAORDINARY' is proof that a dream can come to fruition. I used my heart and mind to create the story and my hands and a laptop to create the book. I wrote, designed, laid out, typeset and edited my own book. This was the first time I had ever created a template from scratch. The front cover and illustrations were created by Gráinne, but I had to fit them onto the relevant pages and add the text into the correct positions. I created the title page, dedication page, discussion topic page, back cover and spine myself. I learnt many things in this process, the main one being that you can create something wonderful when you combine creativity, courage and determination. I'd love to help you ignite your creative spark and bring your voice to the world."
"Books play a vital role in educating, inspiring and informing people and I love having a part in that process. We all aspire to be the best version of ourselves and a book should be no different.
"With over 20 years' experience in editing and page layout of books and newspapers, I polish people's prose with passion, making it the best it can be. I work meticulously – with an eye for detail – checking facts, grammar and consistency in style and tone of voice, while adhering to house style where specified.
"If you have a story to tell but feel that you don't have writing skills, I can provide a ghostwriting service whereby I take the bones of your story and flesh it out beautifully to create a readable and relevant story for your target audience. I am professional, reliable, organised, courteous and friendly."
Skills: trained in journalism and photojournalism; newspaper page layout sub-editor; technical editing; substantive editing; academic editing; proofreading; copywriting; feature writing; creative writing; poetry; and blogging.
Technical skills: Cybergraphics Genesis Editorial System; MediaGrid; QuarkXpress; NewsEditPro IQue; MS Word; MS Publisher; MS Excel; and typesetting.
Areas of expertise: holistic health; reflexology; life coaching and counselling; natural remedies; spirituality; meditation; and mindfulness.